"Without a consideration of the contributions of video pioneers...any history of American television, not to mention recent American social history, will be incomplete, distorted."
   – Deirdre Boyle, historian and educator, testifying at a 1996 hearing for the Report on the Study of American Television and Video.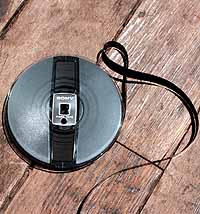 Video Preservation: The Basics
by Sherry Miller Hocking and Mona Jimenez
An introduction to all of the issues - from cleaning and storage to cataloging and copyright. Also includes glossaries for video and preservation, a bibliography and extensive links to other organizations and sites of interest.
Reel to Real: A Case Study of BAVC's Remastering Model
by Luke Hones, edited by Sherry Miller Hocking and Mona Jimenez
Looking Back / Looking Forward: A Symposium on Electronic Media Preservation
Selected historical texts on preservation