Links to educational programs and projects which concern video history.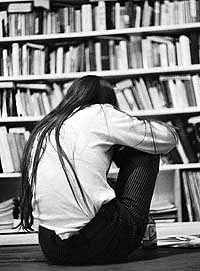 Academic Computing Facility Arts Technology Group, NYU
(Archived, 2005)
Academy of Media Arts
The Audio Visual Media Programme at the AMA in Cologne, Germany offers undergraduate, postgraduate and further education programs in media arts. The site hosts information about the academy, its programs, areas of study, listings of students, faculty, staff and others. News, events, employment information, and an extensive display of academy projects.
An Annotated Directory of Internet Resources on Film Studies
Archimedia 
European Training Program for the Promotion of Cinema Heritage
ArtsWire - NY Foundation for the Arts
National computer communications network for people in the arts; provide web services
Center for Children and Technology
A project of the Educational Development Center, the CCT does basic, applied and formative research and technology development. Descriptions available for a wide variety of projects of the CCT, CCT Notes newsletter, reports, and staff listings.
Center for Computer Music
Part of the Conservatory of Music at Brooklyn College, the CCM is a research facility that houses a super microcomputer system especially adapted for music. Basic information about the Center.
Centre Histoire Art Ordinateur Science
CHAOS, directory of electronic arts
Columbia University Center for New Media
CNM is a facility for work with digital media, journalism, news gathering, multimedia production, educational products and new media technologies. Info about educational courses and facilities, research projects and papers, events, a showcase of CNM projects and student work and a listing of other journalism and new media resources at Columbia.
Cyber Film School
Moviemaking
Educational Video Center
EVC is a community-based media organization that teaches documentary video production and media analysis to youth, educators and community organizers. Since 1984, EVC has been a leader in the field of media education by bringing video technologies into schools and student learning into the community.
Flaherty Film Seminar
Web site of the annual Robert Flaherty Film Seminar, which is dedicated to exploration of documentary film in independent media. Info on upcoming seminars in Israel.
Flicker
On-line resources for media
The Getty Institute
The Getty offers people opportunities to more fully understand, experience, value and preserve the world's artistic and cultural heritage through a museum, five institutes and a grant program.
Getty Research Institute 
The mission of the Getty Research Institute centers on enhancing worldwide access to cultural heritage information for research and education by means of computer technology. The index on this site shows a complete list of all GII resources, thoughtfully organized. Info on vocabularies (collections of related terms) about arts and media, research databases, and other projects based in Getty's Southern California area.
Hugh McCarney
Ongoing construction of notes by students in film and video art at Western Connecticut State University. Research information on various artists.
iEAR Studios Rensselaer Polytechnic Institute
Experiments in new media in the arts
Media Center Donnell Library
Exhibition; study center;
Media Literacy OnLine Project
The Media Literacy On-Line Project is an ongoing research and development activity located in the Center for Advanced Technology in Education at the University of Oregon's College of Education. Site has a comprehensive media literacy resource collection. Extensive links and information on such topics as: teacher training, professional collaboration, issues in media literacy, media industry directories of media literacy organizations, reading resources, parents' information and more.
Morrie Warshawski
Bibliography
Museum Of Modern Art Video Center
New York New Media Association
Support services for creative and business professionals; Education Special Interest Group concerned with new technology in education
NYS Alliance for Arts Education
An Empire State Partnership for strengthening teaching and learning in NYS and integrating the use of arts cultural resources into educational practice across the curriculum. Information about Empire State Partnership grants, contact information for staff, lists of grant recipients, professional development program, and an online resource guide of links covering many topics in arts and education.
NYS Art Teachers Association
Information about NYSATA's annual conference, employment opportunities for art teachers in New York. Their Information Resource covers 3 areas: association information (NYSATA news and articles, membership information), activities (conferences, special events, seminars, awards, competitions, etc.), and professional information (NYS visual arts standards, state mandates for arts education, NYS arts resource guide, etc.).
NY Public Library Video Department
Access to PC workstations. training in use of electronic resources
Next Frame
List of on-line film/video/communication schools and programs worldwide created by the NextFrame/UFVA Student Film & Video Festival
Open Studio: The Arts Online
Open Studio: The Arts Online is a national initiative of the Benton Foundation and National Endowment for the Arts. We provide Internet access and training to artists and nonprofit arts organizations to ensure that the communications environment of the 21st century thrives as a source of creative excellence and diversity.
Philadelphia Volunteer Lawyers for the Arts
Rensselaer Polytechnic Institute
Integrated Electronic Arts at Rensselaer (iEAR) at Rensselaer Polytechnic Institute. Music, video, computer graphics, animation, performance, installation and emerging forms. Description of programs (undergraduate and graduate), faculty/staff/student listings, studios & facilities, online gallery. Calendar of performance series with many well-known artists and links to other electronic arts resources.
Rutgers University Program in Cinema Studies
Links to media organizations, telecommunications policy. Information about Mason Gross School of the Arts and ArtCon, site of student projects in the department.
Seattle Art Museum Open Studio Program
A project of Open Studio: Arts Online Program, part of Benton Foundation/NEA initiative to provide grants organizations to develop labs for artists to develop web content and also to increase information exchange for the arts via the web
University of Alabama Telecommunications and Film Department
Extensive listing of film, television and video programs at colleges and universities internationally.
UIC Photography/Film/Electronic Arts
University of Illinois at Chicago web site for the Photography/Film/Electronic Media Department. Info about faculty, undergraduate and graduate programs, course listings and a sampler of student work in photography and electronic visualization.
University of the Arts
Philadelphia-based art school web site has extensive information on their programs. Part of the New Media Centers academic consortium of schools dedicated to advancement of technology in education.
Video University
Resources for video hobbyists and pros, video production, digital editing, color bars, public domain footage, Sony VX-1000, How to copyright a video, special interest video, video duplication, teleprompter, camcorder, television, video marketing. Site contains general video information, community forums, and helpful links to other related sites.
Visual Studies Workshop Research Center
Wave Farm
Wave Farm is a non-profit arts organization that celebrates creative and community use of media and the airwaves. Our organizational headquarters, the Wave Farm Study Center (Acra, NY) is home an artist residency program, research library, site-specific installations by collaborating artists, Wave Farm Radio 1620-AM and WGXC 90.7-FM's Acra Studio. Wave Farm is open by appointment.